Big, Bigger, Biggest.
Engineered Ceramic Panel (ECP™) by Eco Friendly Facades – the world's largest porcelain slab.
Engineering on a Grand Scale
Go large with our total Eco Friendly Facade system
Technology with Staying Power
Colour fast + hard as steel, our panels won't fade away…
At 1620 x 3240mm full size, with UV resistant properties, self-cleaning protective barriers and embedded air purification technology, the ECP™ panel by Eco Friendly Facades delivers BIG on every level. We supply the entire system for rain screen or insulated spandrel panels including drawings, calculations and even site set out drawings if required.
Robust, Safe & Stable
Fire-resistant, frost-proof, mould and graffiti-resistant, easy to clean… even the heaviest paints are easily removed.
Fully Tested
Ideal for even the tallest tower block or office building, the ECP™ panel has been fully tested for strength and stability against the elements.
Colour Fast
Warrantied colour stable for 25 years…even our black slabs!
Long Lasting
With a predicted 60+ year lifespan, ECP™ comes with embedded staying power.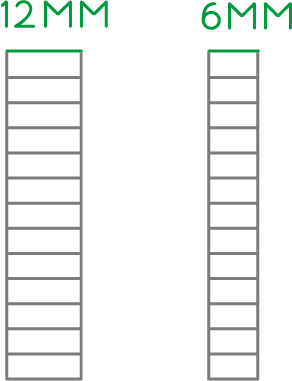 Thin & Thinner
Panels come in thicknesses of 6mm for spandrel panel installation and 12mm to accommodate a hidden mechanical anchor.
Hang it your way
The ECP™ (Engineered Ceramic Panel) panel is a high performance facade panel that changes everything you think you know about porcelain. Eco Friendly Facades are committed to making facade specification as simple as possible. We work with system partners to supply a FULL system for your entire project if required. Book a visit from our Technical Director to see how high performance technical porcelain can give your building the skin it deserves.

Book a CPD
Book an event to see how green means go with an Eco Friendly Facades CPD.

Book a CPD

Request a Visit
Need specialist information? Contact us for a visit from our Technical Consultant

Request a Visit