Panel Support & Fixing Methods
Our large format ECP™ panels can be used as facade cladding with many different systems depending on your project specifications, and the thickness of the panel. For facade applications, our ECP™ panels can be supplied as a system complete with necessary brackets, anchors, rails or adhesives. Structural design services backed up with calculations are part of our basic facade technical service. At later stages we can also supply full structural design, setting out drawings, construction issue identification and shop drawings with all components.
For comprehensive technical advice and information, please contact us directly.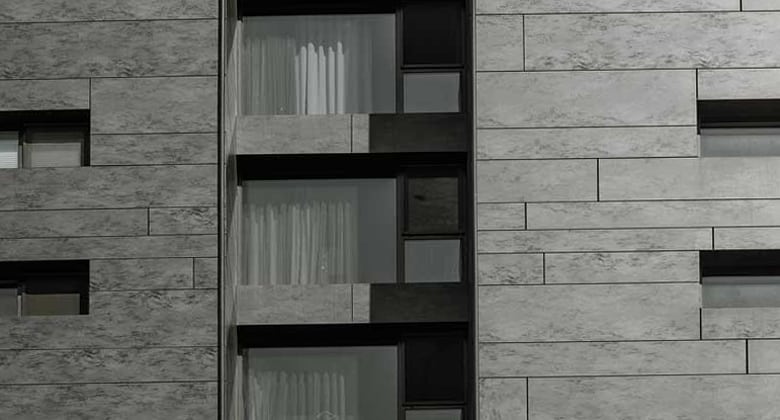 Concealed Mechanical Anchor System
Developed specifically for ventilated facade applications, our 12mm thick ECP™ panel has been created to accommodate an undercut anchor (Blick, Keil or similar).
Panels can be supplied pre-drilled complete with anchors, brackets and rails applied to the panel according to specifications. This method can be used for interior applications requiring tiling above the 3m limit for traditional tile fixing methods.
A mechanical fix ensures ease of service and maintenance post installation and outstanding ventilation and pressure equalisation. This system has been fully and independently appraised and CWCT tested.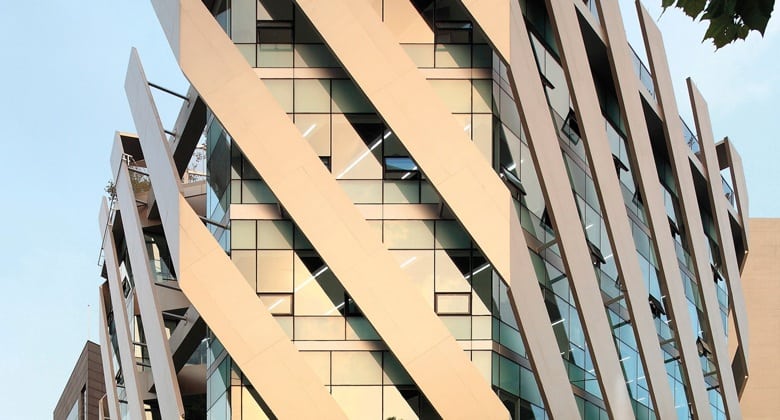 Chemically Fixed Bonded Systems
Our large format ECP™ panels can be bonded with our recommended building adhesives and attachment systems for a ventilated facade system. Again the panel can be provided pre-bonded to our railing system.
Fixing options can be explored with our Technical team and system partners.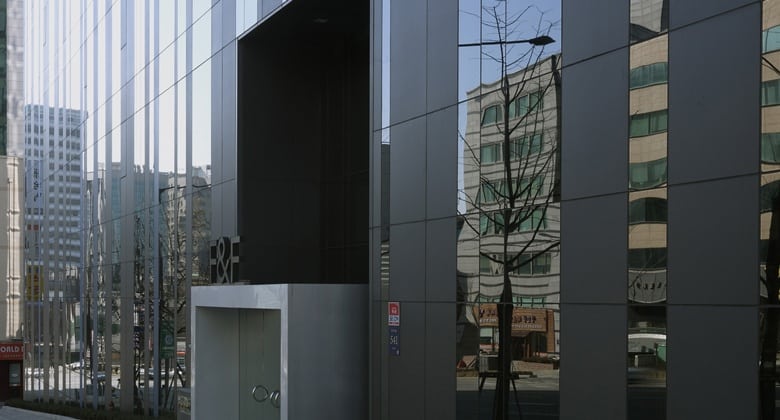 Insulated Spandrel Panel
Our large format ECP™ slabs are ideal for curtain wall applications as an insulated spandrel panel. Perfect for areas requiring privacy, as a coloured accent or use between floors to disguise internal infrastructure. The result is a modern appearance that is unalterable by UV rays and the extreme dimensions of these slabs make them a sustainable alternative to traditional glass.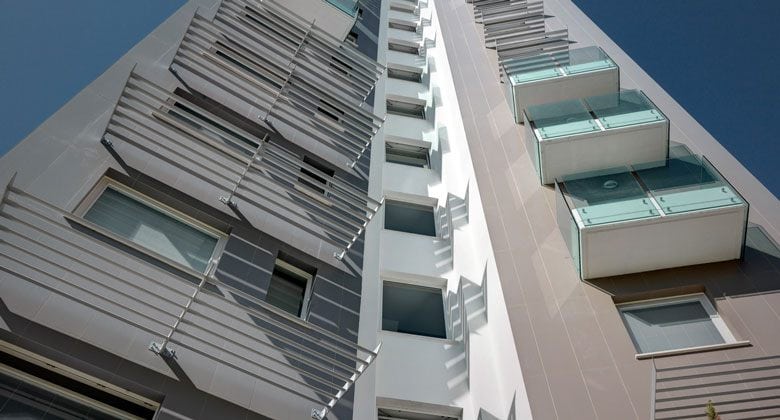 Facade Refurbishment
Lightness, quick installation and incredible versatility make these panels an inimitable option for a tired facade needing a facelift. Discuss how we can transform an existing building to give it a new skin that will stand the test of time. Many refurbishments are undertaken with the aim of reaching high environmental standards – our panels are inherently eco friendly with low embodied carbon and sustainable manufacturing processes.