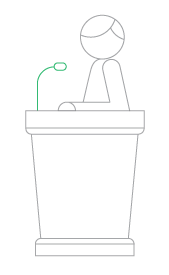 Revolution over Evolution.
When it comes to sustainability, we love to talk the talk. Book a CPD and we'll share our expertise on the latest developments in surface technology and provide practical guidance on why sustainability should be the default position for the future of design.
Our CPD's contains technical content about sustainable manufacturing, the advances in large format, ECP™️ technology and eco friendly façade systems.  If you want to see what's new but don't want to give up your lunch hour, we also offer a Breakfast Showcase – it's a great way for the whole team to hear about our latest products, ask any technical questions and see how our ECP™️ panels can work for your current projects.
Eco Friendly Facades explains pioneering technology…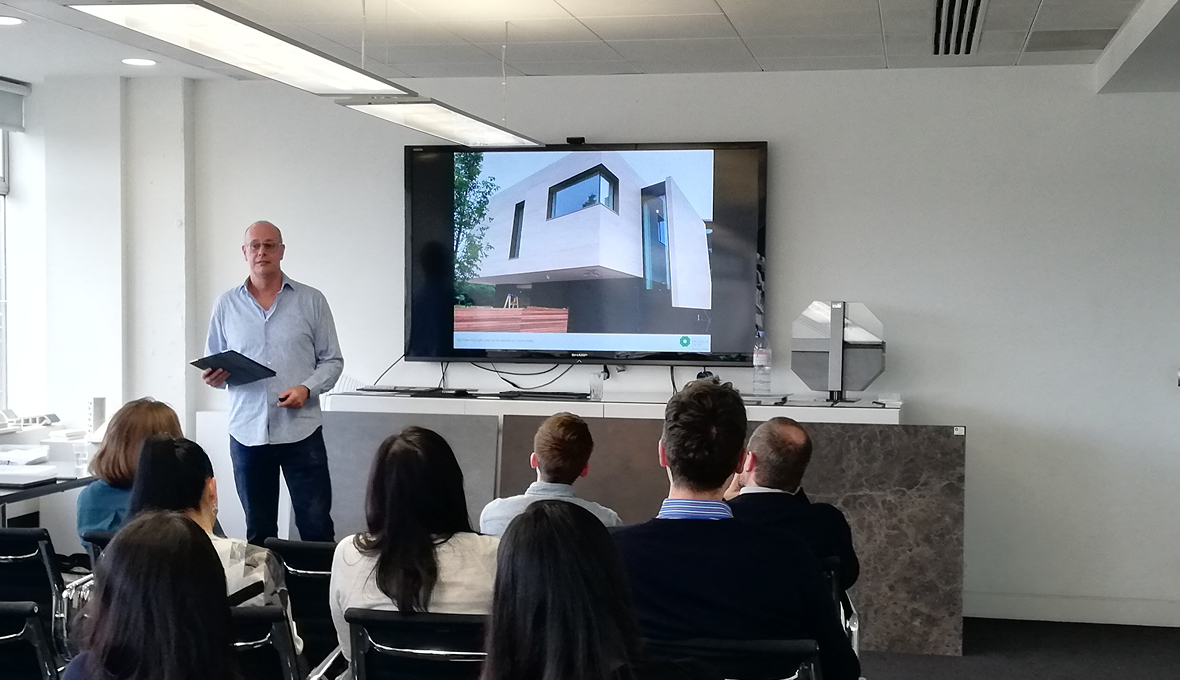 In this 1-hour seminar, whether you're an architect or a technical consultant will hear Brandon Neuhaus from Eco Friendly Facades explain pioneering technology that meets the rapid growth for environmentally responsible facade surface solutions.
How can specifying ECP™️ slabs help you project achieve LEED or BREEAM accreditations?
How can one surface material clad a building and also be used inside for design synergy?
We'll supply the answers to all these questions, and to demonstrate how respecting the eco-system has led to producing a product that can be applied in once unthinkable ways…
Brandon will introduce our ECP™️ Range, allowing you to discover the performance features and see why ECP™ panels are perhaps the best performing facade material in terms of hardness, colour fastness, longevity and overall performance.
From only 6mm thick, yet so strong it can be installed in large format slabs up to 1620 x 3240mm
Low embodied carbon, Life Cycle Assessment (L.C.A), Environmental Product Declaration (EPD), LEED and BREEAM compliance, 100% natural and recyclable with 0% VOC emissions.
Available in a huge array of colours and finishes, from natural stone and wood looks to metallics and oxides.
So whether you and your team are designing a multi-storey tower, a shopping mall or a hotel…Eco Friendly Facades has got you covered.